Street Address: 233 Erie St S
Community: Leamington
Township: Mersea Township (Concession 16, Lot 6)
Locality: Essex County
Municipality: Leamington
Province: Outside CanadaON
GPS: 42.041572,-82.602184


Church / Denomination: Non-Denominational

Registered to* Municipality of Leamington. Extended in 1945 to approx 9 3/4 acres. First interment was in 1861 by Archibald Brown on lands purchased from Garret Conover.

GENEALOGY RESOURCES (Add / Remove a link)
These links are provided for your convenience and may take you to websites that offer products and/or services for sale. CanadaGenWeb's Cemetery Project does not control the content offered - take note of our site design, if it changes you've left this website!
On the Internet

Not on the internet
SOURCES / THANKS
Doug Gammon
George Setterington






Photos courtesy of Bob Garant [2010, 2012, 2015], Additions from Doug & Donna Gammon [2014]
Indexed by Kate Ford, Patricia Green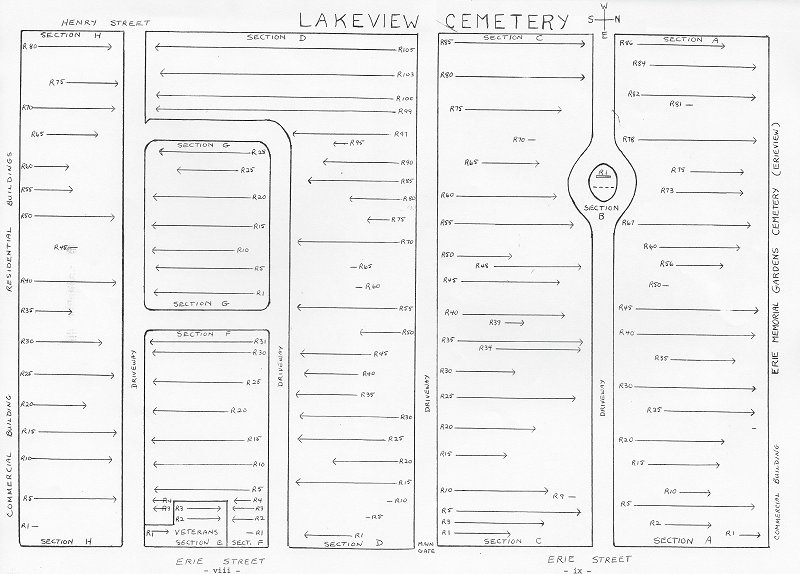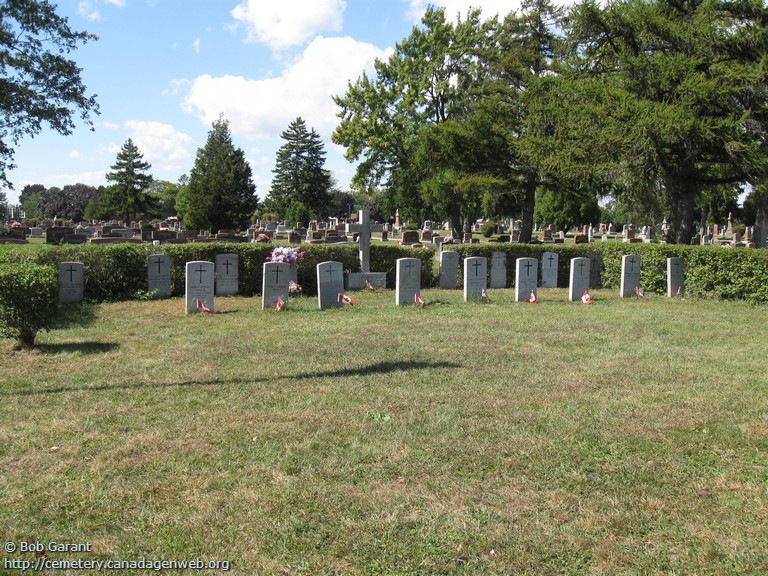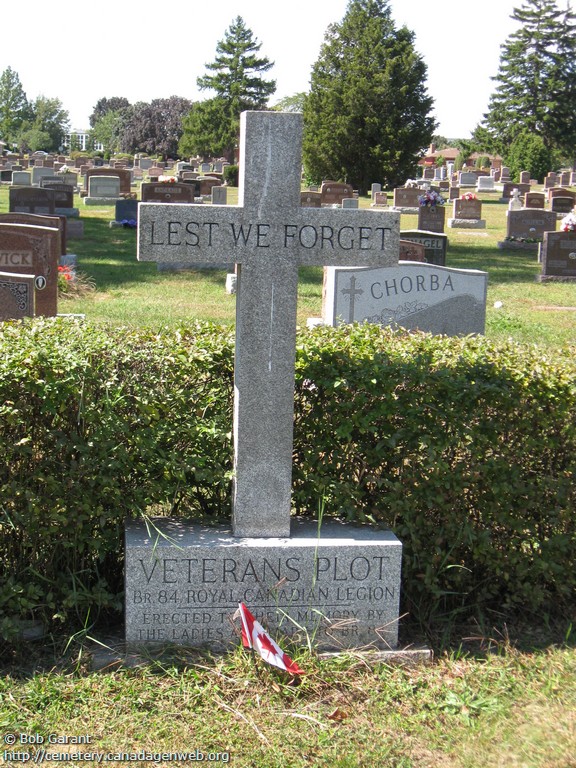 This index does NOT include every headstone in this cemetery
A B C D E F G H I J K L M N O P Q R S T U V W X Y Z All
- All persons named in this index may not be interred in this cemetery. Some are designated as spouse or parent on appropriate stones, and may not have their own birth and death recorded here (FAQ).
- Women, if maiden names are known, will appear under both their maiden and married names.
Name
Born - Died
CHASE, Everett C.
1908 - 1992
CHASE, Helen B.
1912 - 1977
CHASE, John
1863 ?
CHASE, Lila F.
1892 - 1922 (age: 30)
CHASE, Maud May
1889 - 1920
CHASE, Willis
1867 ?
CHAVIRA, Vincente, Jr.
1973 - 2004
CHECH, Wasil
1887 - 1961 (age: 74)
CHEPANIUK, John
1908 - 1991 (age: 83)
CHESHUK, Andro
1888 - 1933 (age: 45)
CHIBI, Mary
parent
CHIBI, Tom
parent
CHIBI, Vincent
1929 - 1951 (age: 22)
CHICK, Bonnie A. (Garant)
1939 - 2010 (age: 71)
CHORBA, Mary
1897 - 1978 (age: 81)
CHORBA, Nick
1920 - 1965 (age: 45)
CHORBA, Nick
1894 - 1961 (age: 67)
CHORTOS, Joseph
1894 - 1958 (age: 64)
CHRISTOPH, Laura Lee (Orton)
1918 - 1981 (age: 63)
CHRONICLE, Opal E.
1905 - 1969
CHURCH, Donald F.
1926 - 1975
CHURCH, Elizabeth
1881 - 1935 (age: 54)
CHURCH, Elsie May
1893 - 1954 (age: 61)
CHURCH, Fred
1870 - 1940 (age: 70)
CHURCH, George F.
1902 - 1969 (age: 67)
CHURCH, Jane S.
1923 - 2002
CHURCH, John Robert
1986 - 2006
CHUTE, Janet
1853 - 1880
CILISKA, Evelyn E. (Wolfe)
1899 - 1998 (age: 99)
CILISKA, Francis R.
1899 - 1992 (age: 93)
CILISKA, Gladys M. (Cozier)
1902 - 1935 (age: 33)
CILISKA, Paul H.
1866 - 1936 (age: 70)
CILISKA, Sadie A.
1865 - 1953 (age: 88)
CILISKA, Walter R.
1888 - 1928 (age: 40)
CINCURAK, Julia
1894 - 1957
CINCURAK, Paul
1895 - 1969 (age: 74)
CIPOLLA, Joanna Maria
1969 - 1971 (age: 2)
CLARK, (unreadable)
1871 - 1904
CLARK, Betsy
1874 - 1928
CLARK, Colin
1823 - 1885
CLARK, David S.
1871 - 1945 (age: 74)
CLARK, Freda
1921 - 1996 (age: 75)
CLARK, Harry H.
1914 - 1961 (age: 47)
CLARK, James
1826 - 1911
CLARK, John Joseph
1873 - 1967
CLARK, Joseph O.
CLARK, Laura
1857 - 1933
CLARK, Mary
1836 - 1910
CLARK, Maud
CLARK, Maude E. (Eakins)
1872 - 1963
CLARK, Oswald I.
1904 - 1918 (age: 14)
CLARK, Oswald I.
1904 - 1918 (age: 14)
CLARK, William Lund
1868 - 1952
CLARKE, Bernard
1902 - 1980
CLARKE, Ena J. (Judd)
1902 - 1962
CLARKE, Eva M.
1923 - 1999
CLARKSON, Elmer
1917 - 1987
CLARKSON, Helen
1907 - 1961
CLIFFORD, Annie
1892 - 1958
CLIFFORD, Arthur J.
1888 - 1940
CLIFFORD, Kathleen
1921 - 1934
CLINGING, Henry
1879 - 1957
CLINGING, Henry
1879 - 1957
CLINGING, Mary Ann
1847 - 1929
CLINGING, Mary Ann
1847 - 1929
COATES, Ethel B.
1891 - 1970
COATES, Matilda
1862 - 1932 (age: 70)
COLASANTI, Frank
spouse
COLASANTI, Palma
1903 - 1940 (age: 37)
COLBECK
COLBECK, Ellen
1850 - 1901
COLBECK, Frederick William
1876 - 1902
COLBECK, John H.
1872 - 1872
COLBECK, Richard
1843 - 1920
COLBECK, Richard
1843 - 1920