Street Address: 2052 Stella Forty Foot Rd
Community: Stella
Township: Amherst Island Township (SSC, Lot 1)
Locality: Lennox & Addington County
Municipality: Loyalist
Province: ON
GPS: 44.156897,-76.689721

Registered to* Corporation of Loyalist Township. First burial was in 1886.
GENEALOGY RESOURCES (Add / Remove a link)
These links are provided for your convenience and may take you to websites that offer products and/or services for sale.
CanadaGenWeb's Cemetery Project does not control the content offered - take note of our site design, if it changes you've left this website!
On the Internet

Not on the internet
SOURCES / THANKS
---
Photos courtesy of Alison Mitchell-Reid [2013]
Indexed by Alison Mitchell-Reid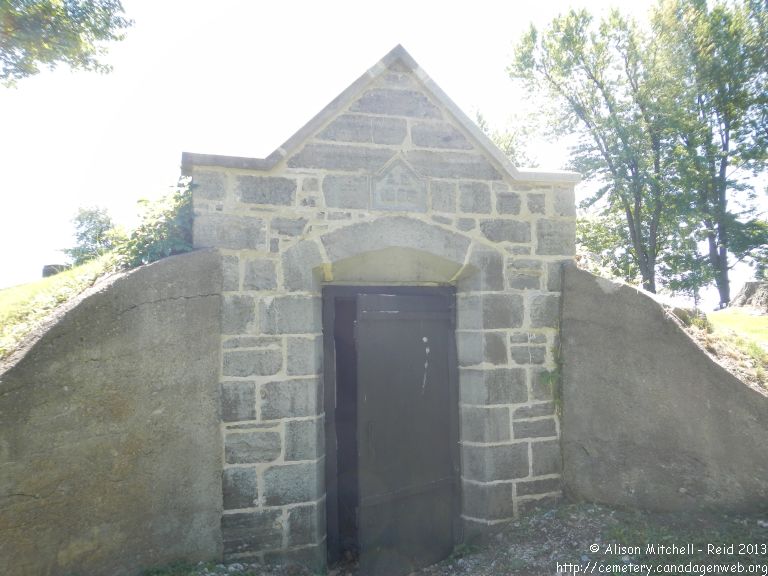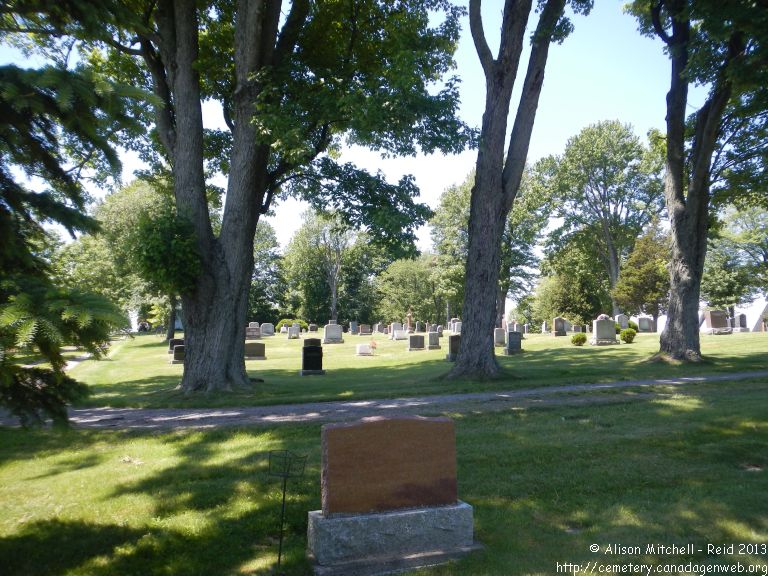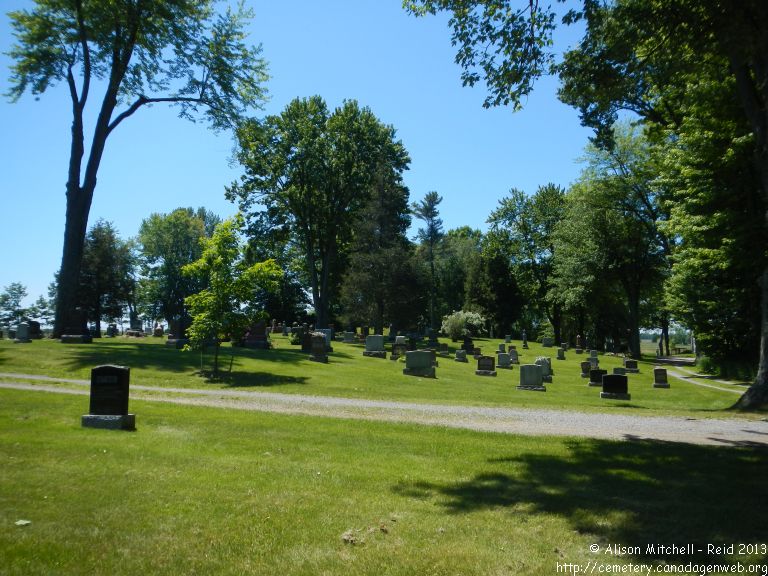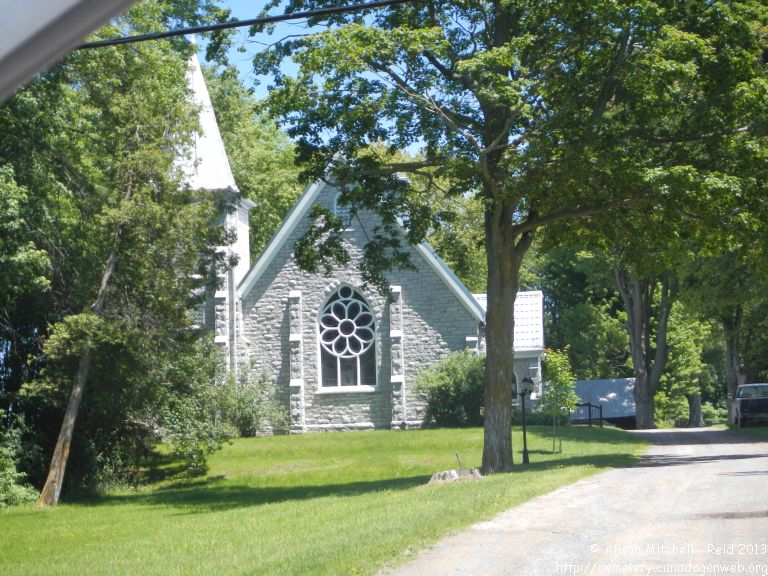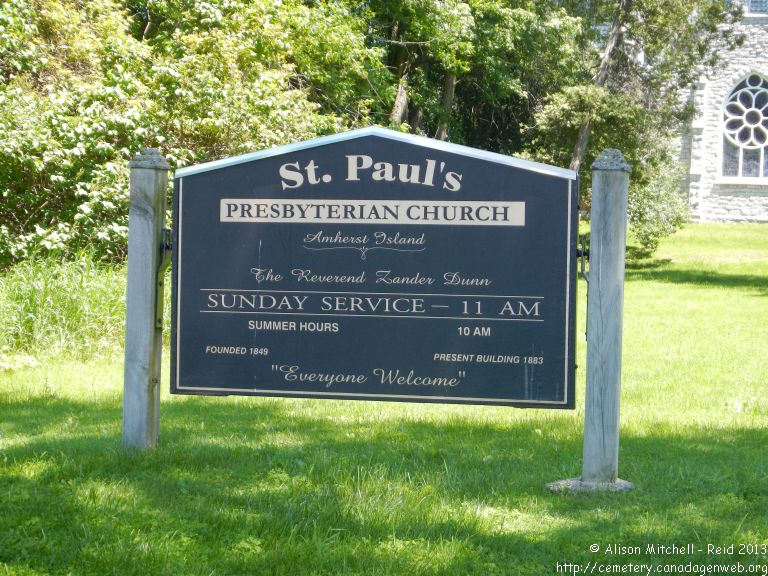 A B C D E F G H I J K L M N O P Q R S T U V W X Y Z All
Some persons named in this index may not be interred in this cemetery. They are designated as spouse or parent on appropriate stones, and may not have their own birth and death recorded here (See our FAQ).
Women, if maiden names are known, will appear under both their maiden and married names.
This index represents ALL visible headstones still in existence at the time this cemetery was visited
INSTANT (living)
INSTANT, Arthur L 1906 - 1964
INSTANT, Bertha 1856 - 1913
INSTANT, Clara L (Wathen) 1903 - 1979
INSTANT, D Ernest 1898 - 1980
INSTANT, Elspeth J (Marshall) 1876 - 1942
INSTANT, Ernest 1875 - 1906
INSTANT, Fred P 1869 - 1953
INSTANT, Ida M (Wemp) 1873 - 1961
INSTANT, Joanna (McDonald) 1843 - 1937
INSTANT, Mabel E (Chown) 1875 - 1964
INSTANT, Maria (Burdan) 1817 - 1891 (age: 74)
INSTANT, Mary 1879 - 1958
INSTANT, Nelson 1841 - 1928
INSTANT, Peter spouse
INSTANT, Peter A 1818 - 1909
INSTANT, Reginald 1872 - 1937
INSTANT, Roderick C 1866 - 1948

Correct a name / Request a removal: Corrections & removal requests can be made using the form found on the name page. From the index above, locate the name in question, click on it, and fill out the form on that page.